What You Should Do to Prepare for This Week's Storm
March 8, 2016
As you may have noticed, the weather in San Francisco has recently been very gloomy, cold and rainy. On March 5, a flash flood warning was predicted to last until March 7, which caused flooding on roadways, power outages, fallen trees, strong winds, and heavy rain all over the Bay Area Region. Although the weather has cheered up slightly today, another flash flood warning predicts equal or worse storm conditions later this week from Thursday, March 10 to Sunday, March 13.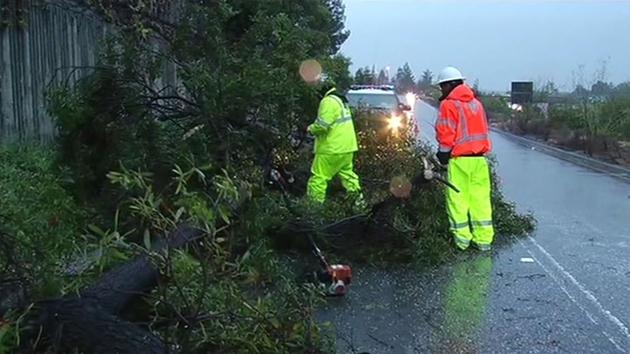 According to PG&E, 56,000 people experienced a power outage during the height of the storm on Saturday, March 12. In addition to this, the heavy rain and strong winds caused over 320 flights to be delayed and 70 others to be cancelled at the San Francisco International Airport (SFO). Other airports in the San Francisco Bay Area also experienced flight delays due to poor weather conditions including the Oakland Airport with 16 delays and the Mineta San Jose Airport with 13 delays. It is anticipated that flight delays and cancellations could continue to happen during this weekend's storm so make sure to check online before heading out the door.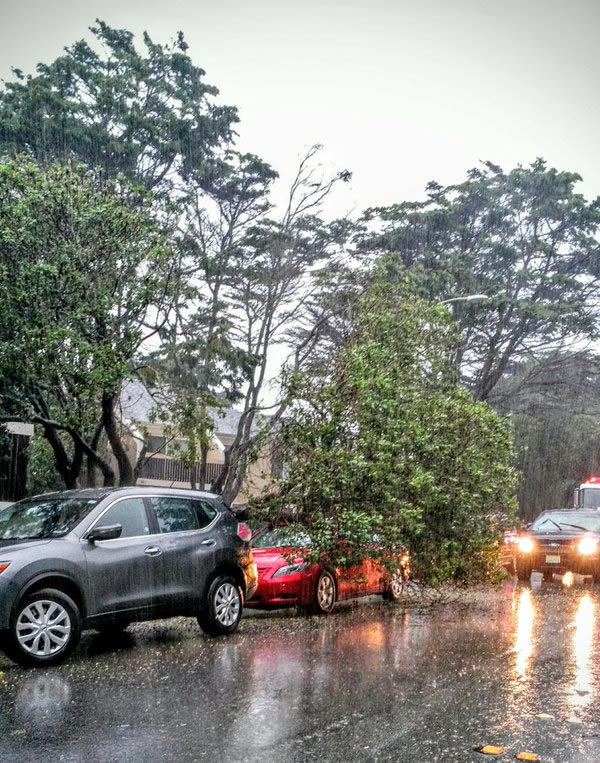 Unfortunately, storms like this can cause a lot of damage to our personal lives.
Fortunately, we have some tips for you to ensure that you're are doing the most to protect yourself, your family, and your belongings from the consequences of a storm.
Avoid parking your car near a tree to avoid damage from fallen trees. Park in your garage or a parking structure if possible.
In case your car does get hit or crushed by a tree, make sure you have auto insurance.
Pack a bag with important items including food and water for a few days, a first-aid, kit, family emergency contact information,flashlights, extra clothing, etc.
It is also a good idea to have access to a camera to take pictures of damage to show your insurance carrier.
In the case of a flood, cover any openings in your house such as doorways where water could potentially leak in through and move to higher ground if possible.
*If you are not prepared with auto insurance, flood insurance, or home insurance please feel free to visit our website or call us at 415-386-2283 for more information!
Sources: SF Exmainer, Hoodline, SFist, ABC 7 News
Contributor: Smruthi Sriram