What is covered by flood insurance and how are flood claims reimbursed?
October 21, 2016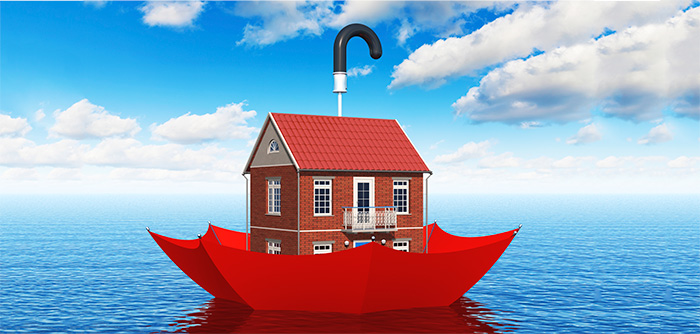 The National Flood Insurance Program (NFIP) provides flood insurance to protect two types of insurable property: building and contents.
Building coverage includes:
The insured building and its foundation
The electrical and plumbing system
Central air conditioning equipment, furnaces, and water heaters
Appliances such as refrigerators and cooking stoves
Built-in appliances such as dishwashers
Permanently installed carpeting over unfinished flooring
Content coverage protects your protections and includes:
Clothing
Furniture and curtains
Electronic equipment
Portable microwaves and dishwashers
Portable and window air conditioners
Washers and Dryers
Carpeting that is not already included in property coverage
Keep in mind that neither building coverage nor content coverage covers the land they occupy.
---
The NFIP also provides reimbursement for flood claims in two common methods: Replacement Cost Value (RCV) and Actual Cash Value (ACV).
The RCV is the cost to replace damaged property; it is reimbursable to owners of single-family primary residences insured to at least 80 percent of the building's replacement cost. All other buildings and personal property (i.e. contents) are valued at ACV. The ACV is the RCV at the time of loss minus physical depreciation. Personal property is always valued using the ACV.
For example, let's say your house suffer damages from a flood of about $100,000 RCV and the insurance company deducts $30,000 in depreciation from the RCV of $100,000 and issues an ACV payment of $70,000.
If you have an ACV Insurance Policy, you would be paid the $70,000 for your loss but would not be compensated for the depreciated amount of $30,000.
If you have a RCV Insurance Policy, you would only be able to recover the depreciation of $30,000 if you incurred that expense over the ACV payment of $70,000. Your insurance company would require additional documentation such as receipts, invoices, and possibly an inspection before the recoverable depreciation could be paid.