The Creepy Clowns Have Reached the Bay Area
October 28, 2016
Clown sightings have been spreading like a epidemic across the United States and have also spread internationally to Canada, Australia, New Zealand, and . Multiple reports of clowns were seen throughout the San Francisco Bay Area. While most incidents appears to be a hoax, one of the reports has led officials to strengthen security measures.
The most alarming story seems to be an alleged kidnapping incident in Concord. A mother was with  her one year old daughter at a bus stop. The suspect clown said "Hi" to the child and began to pull her arm. This is when the girl started crying and the mother became alarmed. The mother decided to take action by kicking the clown in the shin before the clown ran away. The Police are trying to locate the suspect but they have been unsuccessful.
Nonetheless, the clowns have been posting threats to Bay Area schools on social media sites such as Twitter and Instagram. The threats have led to some schools deciding to put their campuses on lock-down, which is a regulation controlling people both coming in and out of the schools. The FBI are also involved in investigation of the ongoing "creepy clown hoax". No students and faculty have been harmed from the ongoing threats so far, and as a result, school officials suspect that some students may be the posting the social media threats. Some schools are making it clear that students will not be permitted to wear clown costumes or costumes of any kind that hides the student's identity.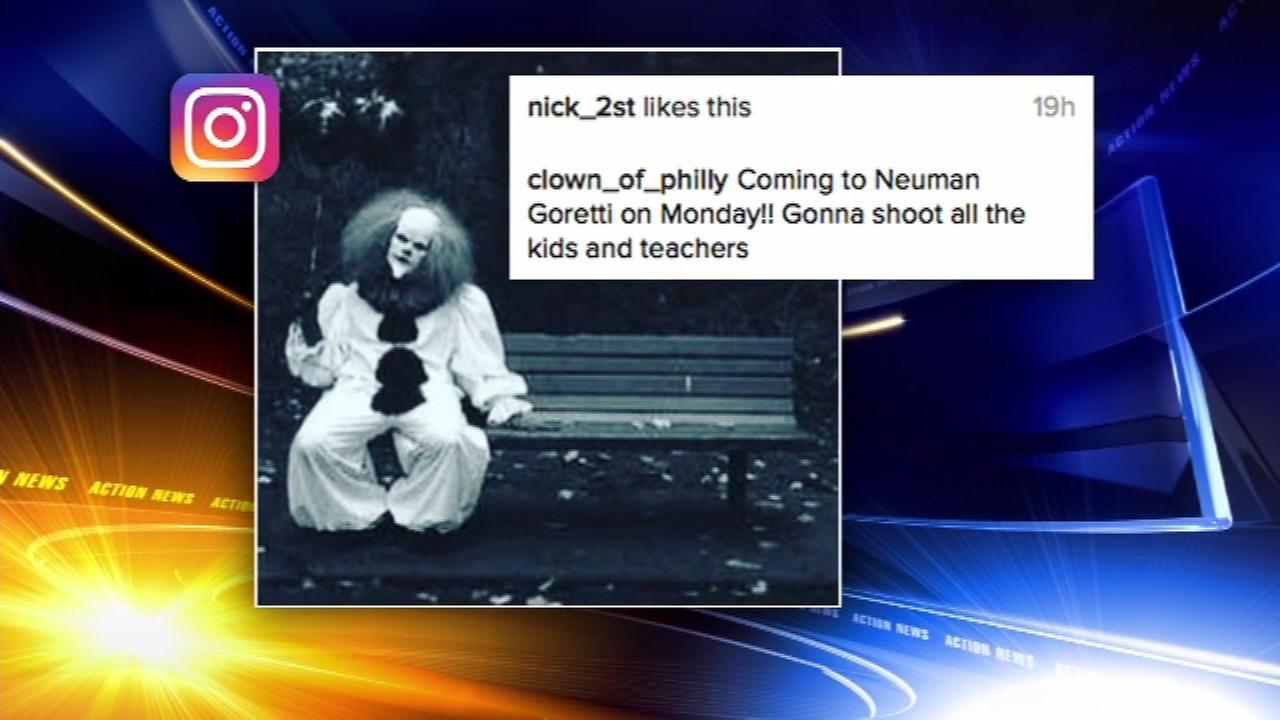 Although the phenomenon of the creepy clowns have reached nationwide, most of them remain harmless. Many professional clowns have been speaking out and have been upset and angered by how the clown scares have been affecting their work. Many of them fear getting attacked or jumped while they dress up as clowns for children's birthday parties and are walking around the neighborhood. Besides fearing their safety, professional clowns are also complaining how the clown scare is affecting their business. Many children are beginning to associate clowns with terror and many parents fear their children's safety causing the clowns to obtain less gigs.
With Halloween coming up in just a few days, hopefully this clown scare will end shortly without any serious consequences. Remember to be safe and be cautious of anyone dressed up as a creepy clown but also keep in mind they may be a professional clown dressed for a child's party.
Contributors: Lilian Chan and Smruthi Sriram